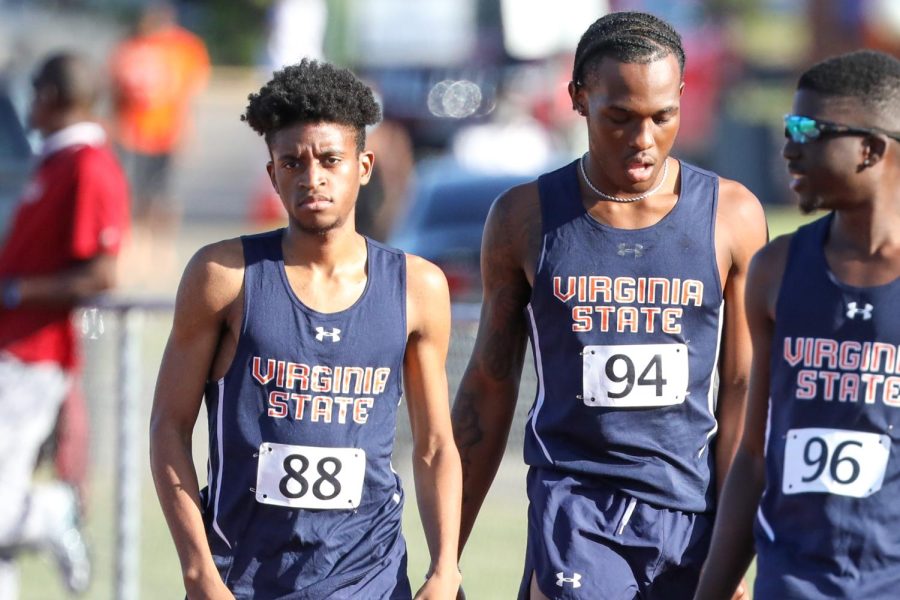 The Virginia State Men's Indoor Track and Field Team won the CIAA championship after defeating St. Augustine's. The highlight of the meet for the Trojans was the performance of freshman athlete Jalen Brownlee, who became the first athlete in the history of the conference to win three individual titles.
Virginia State snaps Saint Augustine's 23-year streak of claiming at least one indoor conference title. The win also marks the first time that the Trojans have won an outright conference championship.
Freshman Atrell Williams participated in his first CIAA Indoor Track and Field Championship meet.
In Williams's first-ever experience, he placed first in the shot put. Williams was asked if he was satisfied with his throw.
"Yes, the way I throw I'm a technical thrower because of my size and so I wanted to throw it farther, but I still won so I couldn't be mad. I threw it farther at an earlier meet (15.55) so I am capable of doing better," Williams said.
Williams became a conference champion in his first CIAA Indoor Track and Field Championship.
Coach Wilbert Johnson had a good feeling going into the weekend.
"It was just one of those things that we knew that coming into the meet it was ours to lose and we just said if we can remain focused, we'll be champions," Johnson said.
With many of the athletes being freshmen, the team is looking to have success in the future too.
"Every athlete that we actually recruited we told them 'Hey listen, we got a chance to do something special with you being a part of this upcoming team,'" Johnson said.