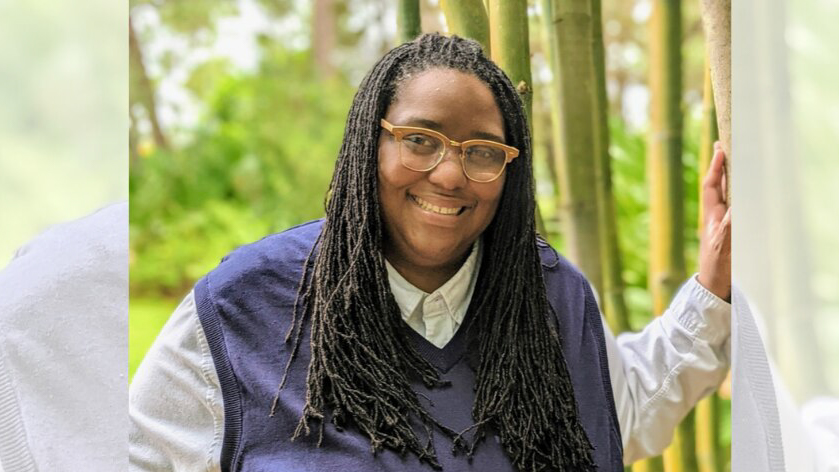 On April 4, 2022, Virginia State University announced the hiring of Dr. A.C. Fowlkes as the University's first Director of Diversity, Inclusion, and Belonging. Dr. Fowlkes is the first to head the University's new Office of Diversity, Inclusion, and Belonging.
Virginia State University announced in a press release that the new office will "promote good relations and practices toward historically marginalized populations and will work within the VSU community to support people who may be subject to discrimination."
Dr. Fowlkes is not new to Virginia State University.
"I am a proud three-time alum of Virginia State University," Dr. Fowlkes said. "I got my bachelor's degree in Psychology, my master's degree in Psychology with a clinical emphasis, and my doctorate in Health Psychology with a clinical specialization from Virginia State University. I'm super excited to be back; it's like a homecoming."
When it comes to diversity, inclusion, and belonging, Dr. Fowlkes has an extensive background. Dr. Fowlkes is an LGBTQ+ subject matter expert and a trans-inclusion expert. He writes for Forbes about LGBTQ+ sensitivity, trans-inclusion, and allyship. He is also on the Board of Directors for The Trevor Project, a crisis hotline for LGBTQ+ youth.
"I eat, sleep, and breathe diversity and inclusion and the creation of safe spaces," Fowlkes said. "For me, this all started in the prison system. I was working in the prison system, and I saw things that were concerning to me about how LGBTQ+inmates were being treated. I started doing presentations and volunteering to do sensitivity training within the prison system. That's really where everything started for me, and it grew from there. I began to go from one sector to another sector, and the rest is history."
Before his role at Virginia State, Dr. Fowlkes worked full-time at his consulting firm, Fowlkes Consulting, where he is currently the CEO. Before that, the Virginia State alumnus worked as a healthcare executive.
"I was doing that for a while; then I transitioned into operating my firm full time, then I heard of the opportunity here, back at Virginia State," Fowlkes said. "And I thought, what an amazing opportunity it would be to come back and give back to Virginia State because Virginia State poured so much into me. I would not be who I am if I had not gone to Virginia State University."
While Dr. Fowlkes is new to the role, he is already getting acclimated to the campus and environment again.
"Right now, I'm in the information-gathering phase," Fowlkes said. "I'm trying to get a sense of where things are and the campus climate. I'm taking opportunities to speak with students, faculty, and staff and getting a sense of where things are. But I am excited because I see potential in things we can do and offer that will be a value-added to this community at Virginia State."
Dr. Fowlkes plans to spotlight many different elements of the black community at VSU.
"I'm excited about highlighting diversity within the black community because we are an HBCU, and we are predominantly black, but we are such a diverse community," Fowlkes said. "We are so diverse. I am interested in looking at how we are diverse even within our community. Looking at ethnicity and looking at inter-faith things so that we can be exposed to and see other world views and other perspectives."
Dr. Fowlkes plans to bring in various speakers to campus and host lectures himself in areas he specializes in. He wants students to be exposed to things that they might not have had an opportunity to before.
"Bringing in people to speak, acknowledging different religious holidays, and understanding what they represent is important," Fowlkes said. "We have months designated for different cultures and ethnicities, and I'd love to do events that feature those things."
If any students wish to contact Dr. Fowlkes, they can email [email protected] or stop by his office in Virginia Hall, office 317, down the hall from the President's Office.
"Virginia State has grown so much and continues to grow and become even more amazing, and I feel like this [position] is another aspect of that growth. This truly is Greater Happening Here," Fowlkes said. "To say that we prioritize diversity and inclusion and want to make sure that this is a safe space for all students, faculty, and staff is amazing. I am thankful to be a part of that process."