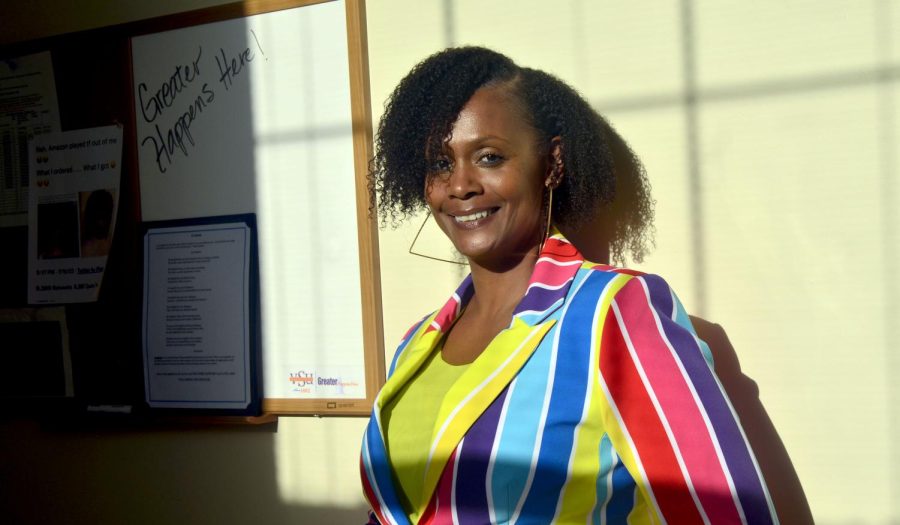 Super team of College of Humanities & Social Sciences gets to work
October 26, 2022
For the first time in Virginia State University's history, the College of Humanities and Social Sciences (CHSS) has a female dean, Dean Isis Walton, PhD.
Previously, the CHSS had been led by the dean alone. The structure has changed, and Dean Walton has assembled a super team to lead the CHSS forward. She is accompanied by Associate Dean Jerry Crawford, PhD  and Assistant Dean of Student Affairs Stephen Rockenbach, PhD.   
On any given day, one may approach Colson Hall and be greeted at or outside the door by "The most lit dean on campus," as Dean Walton pleasantly describes herself. She is a veteran of hospitality who thrives on being accessible to students and guests.
The Talladega College and Wayne State University graduate is also an esteemed member of Alpha Kappa Alpha Sorority, Incorporated. Dean Walton exemplifies excellence in education and leadership mixed with a comforting experience.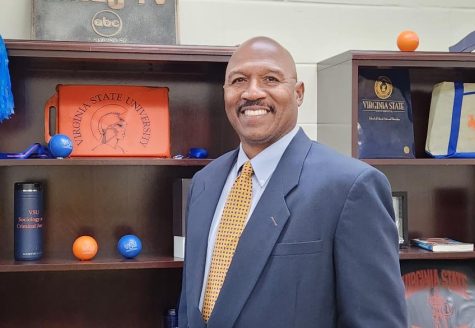 Associate Dean Crawford, is a hands-on, new addition from the University of Kansas administration. He has initiated a media boot camp, open to all students, every Tuesday from 4 – 8 p.m. in the Multi-Purpose Center to receive practical training.
Recently, Associate Dean Crawford, and student interns, re-established broadcast capabilities in Rogers Stadium which allowed a full crew of energetic students to successfully launch the Greater Trojan Sports Network (GTSN).
They hosted a pre-game show and a live stream of the game against Bluefield College on Oct. 8. Students were directors, producers, and operators of the cameras during the game and interviewed guests. GTSN will now turn its attention to the basketball season.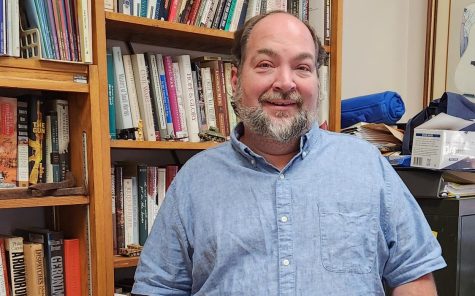 Assistant Dean of Student Affairs Dr. Rockenbach, is a professor of history within the CHSS. 'Dr. Rock' is an expert on the Civil War. He is author of, "War Upon Our Border: Two Ohio Valley Communities Navigate the Civil War," which examines the complexities of the war in a region often overlooked in the bloody conflict.
Dr. Rockenbach's knowledge is of great value to students, since it's the first public institution of higher education in the country for blacks.
"Being Assistant Dean of Student Affairs for our college allows me to be a problem solver, which is something I really like doing," Dr. Rockenbach said.
Dr. Rockenbach added that he pursued history as a discipline, since gathering information is required to make an assessment and draw a conclusion.
"Helping students confront and solve some of the issues they are facing is much the same sort of approach," Dr. Rockenbach said.
Executive Assistant Aisha Singfield added that students need more from everyone in her office since Covid-19.
"Student energy feeds our energy," Singfield said. "…Their whole being was rocked and we're seeing that there are certain types of challenges that our directors all come to handle."
Making sure all sides are covered, in true super team fashion, Associate Dean Crawford points out that they have also strengthened support of, and communication with, the CHSS faculty and staff.
"[These leaders] are activating our powers," Dean Walton said. "[They are doing so] to make sure faculty no longer hear about actions after the fact, but are part of the decision-making process and have a seat at the table."
Dean Walton champions the prowess of the CHSS and celebrates its merits and capabilities. The CHSS is the largest college on campus and boasts nine wide ranging departments: Art and Design, Military Science, Mass Communications, Political Science and Public Administration, Social Work, History and Philosophy, Criminal Justice and Sociology, Music, and Languages and Literature all fall under her vision, power, and direction.
"We are a Super Team! Right?! We are the most lit college! I have superheroes standing beside me because this is what we do," Dean Walton said. "We are passionate about it. That's what makes the College of Humanities and Social Sciences the most lit. We are supposed to know how to interact with people. We are supposed to know how to problem solve. We are the people who change the world." 
The CHSS desires continued collaboration between the colleges, in order to to set new educational and community standards that define "Greater."