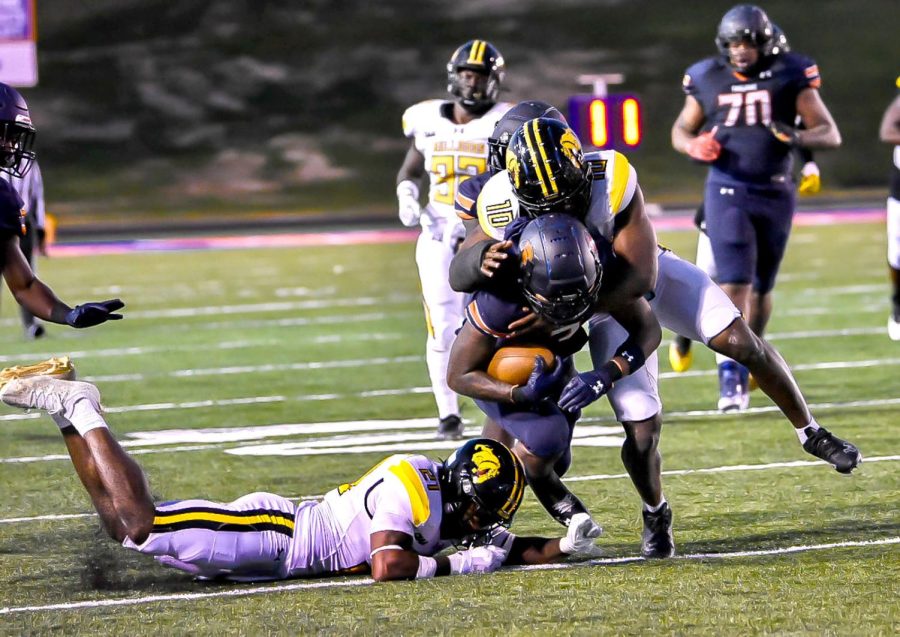 Bowie State spoils Trojans' Homecoming
October 23, 2022
The Virginia State University Football Homecoming Game took place on Saturday, Oct. 1 and the Trojans went up against Bowie State University. The seats in the stadium were filled to the brim, but unfortunately, many Trojan fans and alumni left Rogers Stadium disappointed as Bowie State prevailed 41-14.
The game started out a bit slow as both teams went three and out on their first drives of the game, however, Bowie State picked the pace up with their second drive with it only taking two plays for them to score to put them up 7-0 on the Trojans.
The Trojans failed to gain any real momentum against the Bulldogs as the first quarter ended with a score of 24-0 in favor of Bowie.
The Trojans finally managed to score in the second quarter after a rushing touchdown by Quarterback Jordan Davis. However, that didn't prove to give the Trojans any real juice as they went on to not score again in the first half and only scored once more in the last minutes of the fourth quarter.
The Trojans finish their season against Lincoln on the road and Virginia Union at home.