Teachers of Promise honored at institute from Virginia State University School of Education
Students from the Virginia State University School of Education were honored on Friday, March 25, and Saturday, March 26, 2022, at the Thomas R. Fulghum Conference Center in Chesterfield at the Teachers of Promise Institute.
The Teachers of Promise Institute is a weekend of celebrating, elevating, and activating preservice teachers as they prepare to complete their student teaching and enter the workforce.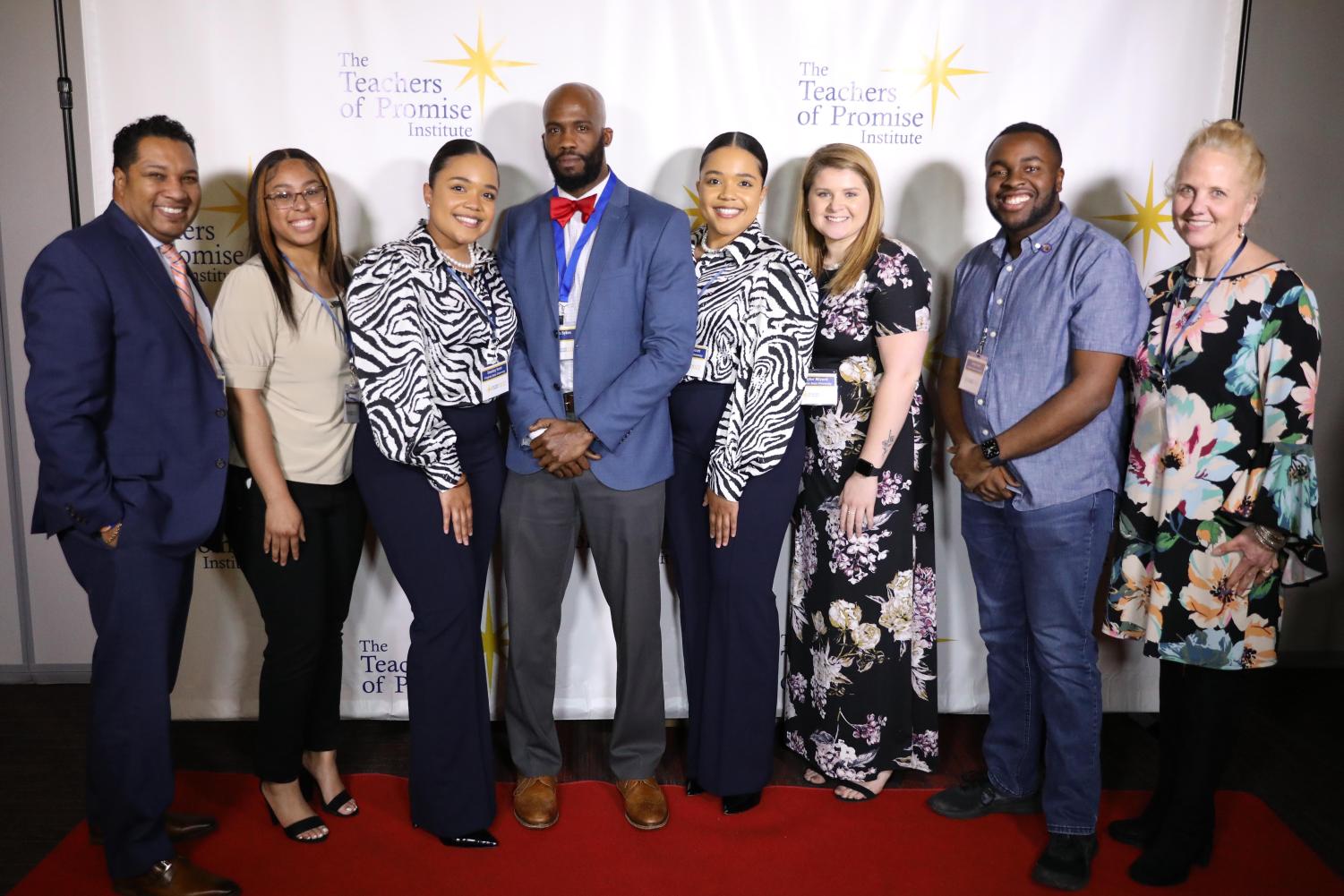 Recipients of this distinction this year are Destiny Scott, Diamond Scott, Taylor Bilyard, Jayla West, Jayla Grooms, and Aaron Reid. At the institute, participants reflected on many aspects of the profession as they celebrated the choice to become a teacher. Bilyard expressed in her mentor group some of the qualities she has come to value in her favorite teachers from her time in school.
"The one quality in my mind that makes all teachers great would be empathy. As I learned in one of our breakout groups over the weekend, any student or colleague could be going through something that they either don't want to talk about or simply can't talk about, and everybody responds to these things in different ways," Bilyard said.
This quality seemed to be shared by others at the conference.
"For me, a quality that would make all teachers great is empathy, because if you don't understand and connect with your students, you won't be able to run a smooth classroom, and it will be difficult to really teach them," West said.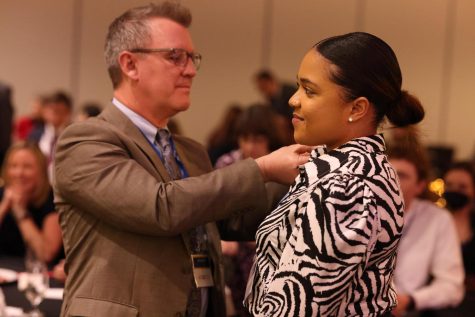 Once everyone arrived on Friday afternoon, TOP Institute Director Wade Whitehead (Milken Award Winner VA '00) welcomed everyone. After the mentor group meeting, where students met with other university students and mentors to discuss major topics facing them as they enter the profession, TOP recipients gathered for a celebratory dinner.
At the dinner, speakers included Superintendent Merv Daugherty of Chesterfield County, VA Lottery Executive Director Kelly Gee, and Milken Educator Awards Vice-President Stephanie Bishop (Milken Award Winner VA '01), along with a virtual keynote from Principal Baruti Kafele (Milken Award Winner NJ '09).
At the end of the dinner, the Teachers of Promise received a pin that symbolized their initial steps into the profession.
West believed that having so many expert educators present was key in how valuable the experience was for her.
"The most inspiring part of this weekend was seeing current and past teachers give insight and tips about teaching. Seeing how some of their careers started just like mine, and now they are administrators and beyond, really inspired me to push my goals further," West said.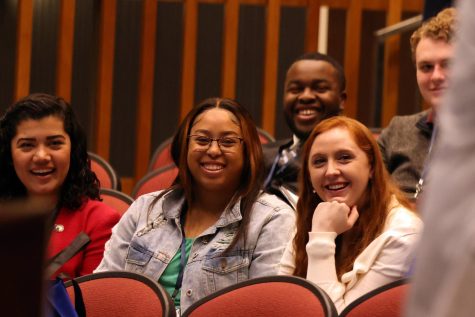 Saturday included a morning keynote by Dr. Alex Carter (Milken Award Winner VA '03), breakout sessions in classrooms, brunch with keynoter Kim Bearden (Milken Award Winner GA '99) and National Teacher Hall of Fame Inductee), and a closing session.
"A piece of information that stood out to me from this past weekend was from Mr. Joshua Cole. In his session he spoke about equity and gave us ways to incorporate it into our classroom," West said. "This stood out to me because equity allows individual tools for each student to succeed not just one tool for all."
Donate to The Virginia Statesman