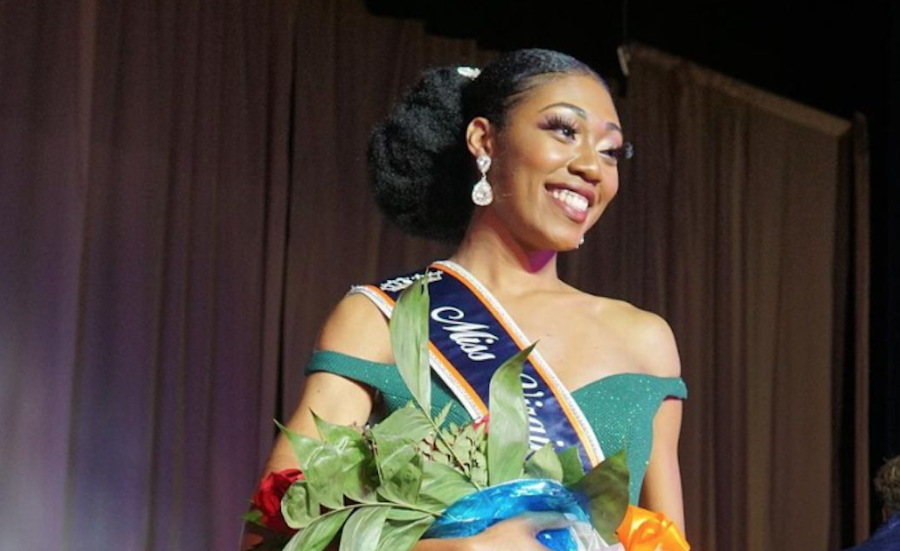 Watson named Miss VSU 2023
On Monday, April 1, 2022, Virginia State University held its campus-wide elections for the 2022-2023 school year.
Open positions included Mr. and Ms. VSU, Ms. and Mr. 1882, Ms. and Mr. Orange and Blue, SGA titles, Royal Court, Senator-at-Large, and President and Vice President for each classification.
The race for each position was very close and stirred up much anticipation throughout the entire campus. The results for class positions were announced on Wednesday, April 13, during the Org Bazaar at Rogers Stadium.
Joy Watson is now the 94th Ms. Virginia State University and her counterpart, Mekhi McKinney, is the 32nd Mr. Virginia State University. Yania Campbell and Aaliyah Duah won Student Government Association President and Vice President.
Madisonne Jennings won 2022-2023 Junior Class President and Aliyah Myers won Miss Junior. Jennings also won Sophomore Class President for the 2021-2022 academic year.
"I did think I was going to be the winner of the election because I have had the most experience as an effective president for the class of 2024," Jennings said. "Now that I've won again, I plan on keeping the same energy from this year, learning from my trials, and continuing to shed light on the Sophomore Council's hard work and dedication."
Jennings's platform for the election was R.E.C.A.P., which stands for "Remembering Everything Comes About Progressively."
This election season was Myers's first time campaigning in person.
"Campaigning was a mixture of fun but overwhelming at times," Myers said. "I learned a lot across the board and got to meet a lot of people, so I am grateful for the experience. Overall, I think it went well. I stayed consistent and grounded in my purpose."
With her new position, Myers plans to bring plenty of activities and fun to campus in the 2022-2023 academic year.
"With this elected position, I plan to host plenty of events, coordinate Junior Town Hall Meetings, and fulfill my 5 initiatives of support, unity, inclusion, transformative, and enrichment," Myers said.
VSU students can check their email for the voting results of all campus elections.
Donate to The Virginia Statesman