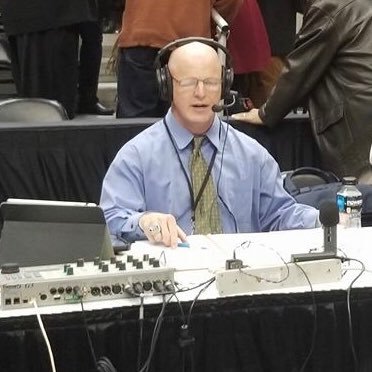 An astounding radio/television play-by-play broadcaster since 1983,  John Emmett has reached his calling with perfecting his craft.
Beginning 40 years ago, Emmett has traveled around the world involving himself in everything with media broadcasting.
Along the way, he found his home here at Virginia State University for the past 16 years.
"Every sport has its own unique story," Emmett said. "Understanding the story lines, who the players are and their statistics of the game… putting together material for game days can get hectic. It never stops."
Story continues below advertisement
He has called football, basketball, baseball, hockey, soccer, and lacrosse at the NCAA and minor league levels, working a seven-day work week.
He is currently the Spanish-language play-by-play announcer for the professional soccer team Richmond Kickers, as well as the radio play-by-play voice of the Virginia State University Trojans, broadcaster of VCU, University of Richmond, and Atlantic 10 on ESPN+.
Going back to his first gig, he was the voice of Free Rocky the Range Chicken for about a year. With a number of experiences in between, he has been here in the Richmond area for 25 years involving himself in media broadcasting for many sports.
After earning a Bachelor's degree in broadcasting communication arts, radio, and television at San Francisco State University, he eventually accomplished his primary objective of becoming a radio and media specialist. Emmett is forever appreciative of his journey, which has taken him from being a media broadcasting specialist to being a father, husband, and coach.
Virginia State is his ultimate end goal. Though not soon, he does intend to retire.
"I still love the process. I love what I do, the thing that will tell me it's time to go is when the process isn't fun anymore," Emmett said.